Draft updates: audio/video transcription tools,... →
Those who teach… →
What being broke and teaching Freshman Chemistry taught me about clarity.
Writing a Cover Letter →
"Great copy doesn't remind people what they already know…" -Jason Zimdars, 37signals
Paperclip →
A friend of mine had an idea for an iPad app to help kids with autism. It seemed like a pretty good idea, but he was in a place many others find themselves in.
Mountain →
What if you wanted to start a business with too much competition? What if the competition was as popular as Starbucks?
Alex K.: 45 Life Lessons, written by a 90 year old →
kangalex: 1. Life isn't fair, but it's still good. 2. When in doubt, just take the next small step. 3. Life is too short not to enjoy it. 4. Your job won't take care of you when you are sick. Your friends and family will. 5. Don't buy stuff you don't need. 6. You don't have to win every argument. Stay…
When you stop being yourself →
What the Obama campaign taught me about censoring myself.
Be Alone. One way I invest in myself. →
A story about a laptop, Obama's re-election, and a glass of whiskey
Herd →
How Zappos, Patagonia and Youngme Moon, a professor from @HarvardHBS, helped me make a more competitive product.
Impossible →
We never have enough. Inspiration from Robert Irvine (@robertirvine1) about constraints.
I don't want this day to end. →
Great perspective from Mandy Patinkin on ambition.
Rails AB Testing - Simple Abs →
A super simple and performant way to do split testing in Rails.
Draft: Write Better Report. Plus many other handy... →
I'm using the Flesch reading level + Twitter to improve my writing.
The Audacity of a Ninth Grader →
I know a lot of people who are stuck. Stuck in a job or a position. Or they want to start a business, but never seem to get past the vague idea. They want a promotion, but are too scared to ask…
I Can't Sing →
I can't code. I can't design. I can't dance. I can't get in shape. I can't draw. I can't give speeches. I can't write. I can't invent…
I fall a lot →
I started figure skating when I was 4 or 5. It was my Mom's idea. She wanted something of her own to do with the kids. The first thing you learn when you're taking skating lessons is how to fall. My sister would even stick a pillow in the back of her pants to cushion herself. Nothing cushioned the fall she took on her chin. Blood on the ice. Stitches….
Cohort analysis - User retention in a Rails... →
A simple open source project to help Rails developers with cohort analysis.
Draft Preview: Uber for writing →
The version control for writing tool I'm making now as a magic button to get anything you're writing looked at by someone else to get their input and edits. Inspired by Uber.
Improving Open Rates - Look like the Taxman →
A sneaky way to get more people to open your mail.
Draft. Version control for writing →
I wanted to show off a preview of what I've been working on. It's a better version control system for writing. I call it Draft.
Gamification at Jimmy John's. Sandwich chain... →
Sure they gave me the typical buy 10 subs, get one free card. But there was just one twist…
New Business Ideas: Alienate people →
We once went into a meeting with someone who had gotten hold of some market research data from Ocean Spray. She said that they had tested guava as a flavor and decided that the name evoked negative images for people. We looked at each other and said, 'OK, we're making it.' Now it's one of our top sellers. Tom Scott, founder of Nantucket Nectars
Group email address. Did 37signals copy my idea? →
Immature poets imitate; mature poets steal; bad poets deface what they take, and good poets make it into something better, or at least something different. -T.S. Elliot
The Times They Are A-Changin
Lots of changes going on in 2012. One of the big ones for this here blog is it's moving. I'm going to be doing my personal blogging over at:  Ninjas and Robots It's part of Dustin Curtis' new blog network, SVBTLE. It's got a great focus, and has re-upped my commitment to writing. Hope you have some time to check it out.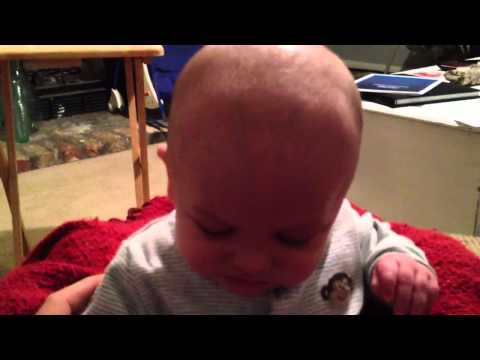 Watch
Great video my wife sent over to me. When I think about the companies that I'm loyal to, there's only a few, and it seems like it's because they've done a great job communicating why they make things.  Apple pisses me off often with things that have gone wrong with my iPhone, wireless equipment and power chords. But damn, do I firmly get behind the "why" of...
When does design matter?
This isn't meant as a troll or a rant. Or meant to spark any outrage. And it feels like I need to preface this with:  I do believe design (informational and stylistic) is insanely important in many situations to early businesses. It's just that I get confused when. Look at the Clear app that sold 350,000 downloads in the iPhone app store practically overnight. The only reason that...
I'm giving up. Oh wait. Facepalm.
So I'm working on this new thing. I'm not going to reveal it yet, because it's still getting figured out before I want to promote it too much.  The gist is, I'm doing some very unscalable things to test out some conceptual product ideas. If you want to read a great article about achieving scale by doing things that don't scale, you should read this: ...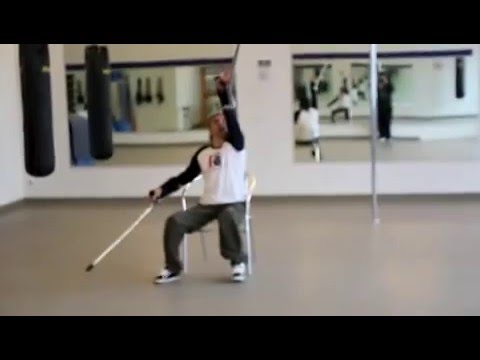 "THEN WHY HAVEN'T YOU DONE IT YET?? Do you realize how easy it is to do..."
– A great quote from Tucker Max as he reviews some job applications. Recap of round two responses — TuckerMax.me
Am I confused about the GPL or are they?
It's crazy to me that I've been "dealing with" open source licenses for what seems to be my entire professional career. 13 years. And I still can't definitively tell someone what is or is not allowed under something as popular as the GNU General Public License, or GPL.  The latest example is about some stuff I was researching about Wordpress themes. A few theme...
Short documentary on IDEO's process
Great documentary on IDEO's process. It's funny though. Doesn't seem too surprising. Just give some smart diverse people a few constraints and let them run their brains all over the place. A few other take aways: Go immerse yourself into the life of the user. Ask all the questions. Nothing is sacred and should be assumed.
"Ninjas are a species of ghost bred for the purpose of assassination and other..."
– Dr Theophilus Pudding's World of Knowledge of the World: Ninjas (via colepierce)
Haunted
"I'm not concerned about the very poor. We have a safety net there. If it needs repair I'll fix it." - Mitt Romney This isn't a political post. There's a post I wanted to write recently, and Romney's recent soundbite spurred it to get completed. Mitt isn't saying something that's just the viewpoint of Republicans. I've heard this same...
I FOUND ICE CUBES 'GOOD DAY'
murkavenue: CLUE 1:      "went to short dogs house,        they was watching Yo MTV        RAPS" Yo MTV RAPS first aired:                Aug 6th 1988 CLUE 2: Ice Cubes single "today was a good day" released on:                Feb 23 1993 CLUE 3:       "The Lakers beat the Super         Sonics" Dates between Yo MTV Raps air date AUGUST 6 1988 and the release of the single FEBRUARY...
United States Postal Service tries to compete with...
Dear United States Postal Service, Saw this last week. It looks like it's been out maybe since October Are you kidding me? Use the mail, because computers get hacked? Whoever came up with this campaign at the USPS has seen way to many political attack ads.  Remember Hillary Clinton's commercial: "Don't vote for Obama or your kid is gonna get kidnapped at...
Jobs that make people money aren't the jobs that...
The New York Times graph of the jobs the wealthiest 1 percent of US citizens have was making the rounds a week ago.  Coincidentally I stumbled on this article last night.  The 10 jobs the happiest US citizens have. Clergy Firefighters Physical therapists Authors Special education teachers Teachers Artists Psychologists Financial services sales agents Operating engineers There's...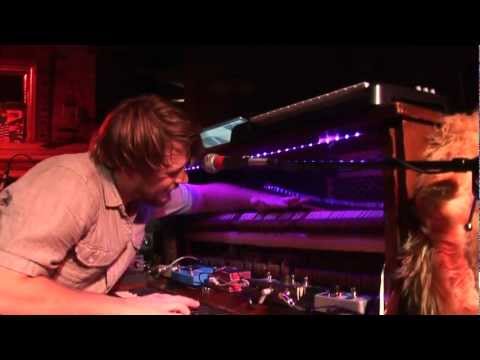 Baggage
I'm inspired watching my dog constantly.  One thing that's never stopped being amazing is how little baggage she carries with her.  It's very noticeable on walks. When it's time to take her for a walk, we'll just say the word walk, and in a blink she's at the door ready to go. She could have been sleeping, but as soon as something is going on, she's...
Watch
Reinventing Yourself in Tough Times  A great interview with James Altucher. A very interesting idea in here about sending lists of ideas to people you are cold emailing for the purpose of adding to your network. James is full of thought provoking advice and crazy honest views of what it's like to run your own business, success, failure, and picking yourself up again. His book is only $1...
Live as if someone you love, but don't know who,...
There's a bunch of "Live as if"s around.  Live as if you were born yesterday, and will die tomorrow. Live as if you were to die tomorrow. Learn as if you were to live forever. -Ghandi? They're all thought provoking. But I can't help feel that they are tough to really follow through with.  Really, you're going to work today if YOU were dying...
yongfook: Do Something Mundane! →
yongfook: Problem discovery is a challenge that every founder will face. How do I find a problem worth solving? You're not going to discover a problem worth solving by fantasizing with a cofounder along the lines of "wouldn't it be cool if there was an app that…" and you're not going to discover a problem…
Would Einstein have read The 4 Hour Body? Are we...
Do you think Einstein cared about six pack abs? Or for the folks coming from Hacker News. Would Einstein have even glanced at his Karma? "I always thought of myself as a humanities person as a kid, but I liked electronics. Then I read something that one of my heroes, Edwin Land of Polaroid, said about the importance of people who could stand at the intersection of humanities and sciences, and I...
It's not about how hard you try, but how hard you...
We're often told things like "it's not whether you win or lose, it's how you play the game". Or Steve Jobs said:  "If I try my best and fail, well, I've tried my best." But I think those sentiments might miss a bit that could really amp up how fulfilled we feel when we are trying our best.  A lot of us on this rock are trying really really hard. At...
"If I try my best and fail, well, I tried my best."
– Steve Jobs, 1998 (via david)